Andrew Scheer: My Vision for Canada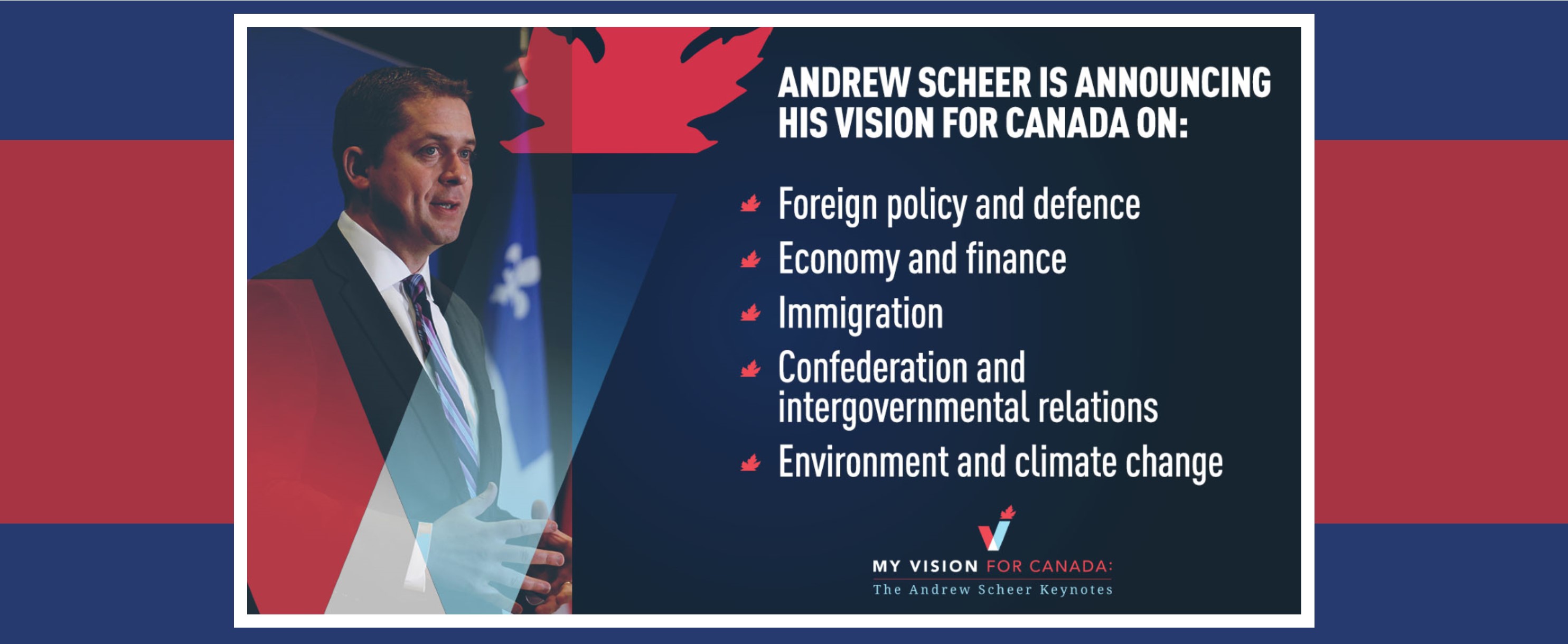 Our Leader Andrew Scheer has brought forward our Conservative Vision for Canada. It focuses on you, the Canadian Taxpayers, and on Canada, our great country. There are five pillars which we believe will help Canada become stronger and more self-sufficient. They are as follows:
ECONOMY
–
Go to My Vision For Canada to read in more detail what should be done to bring Canada back to the internationally respected, economically strong country it used to be.