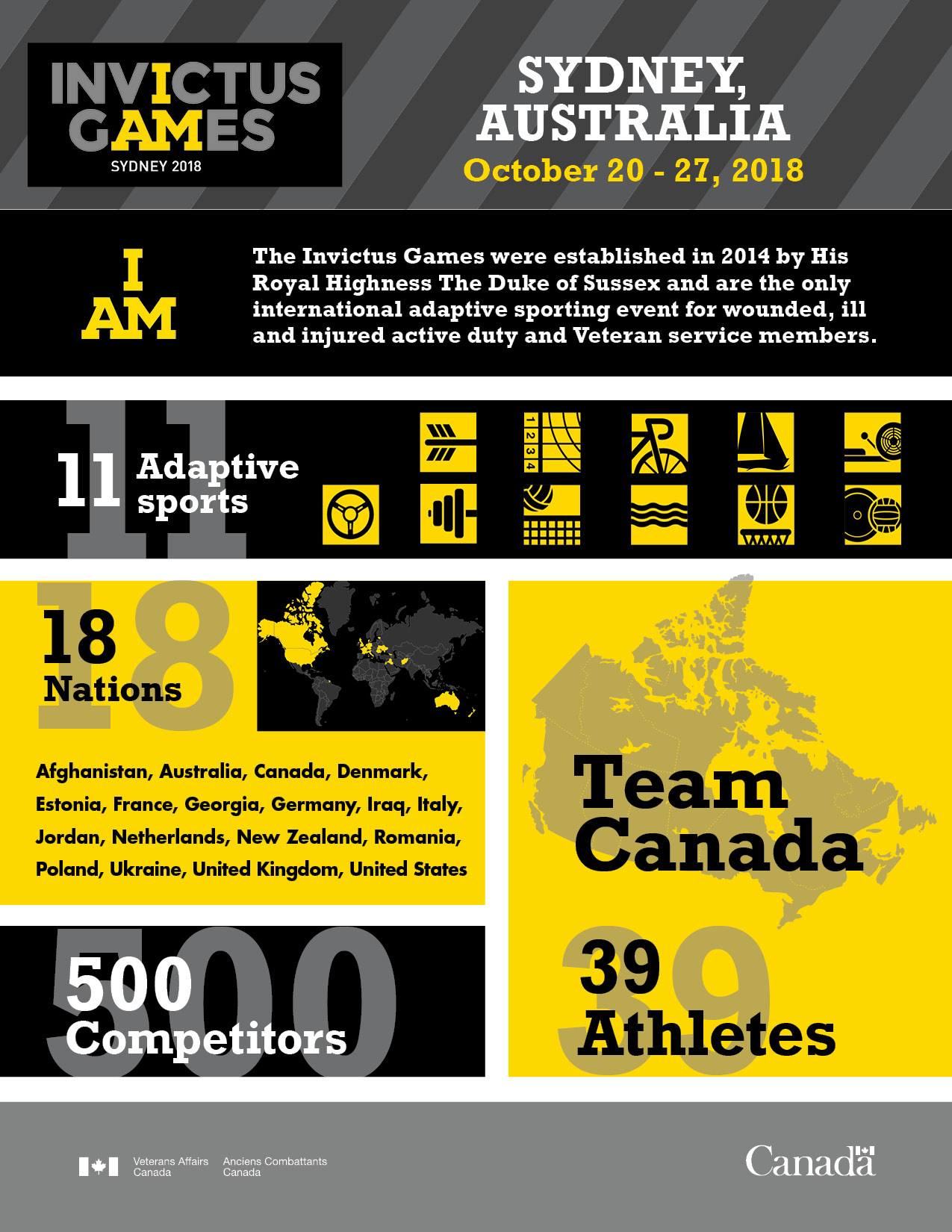 The Invictus Games were established in 2014 by His Royal Highness Duke of Sussex, to recognize the power of sport in recovery. The inaugural games were held in London, England followed by Orlando, Florida and in our backyard, Toronto, Ontario last year. This year, the Invictus Games are being held in Sydney Australia from October 20-27. Canada is sending 39 athletes to compete with 500 fellow ill and injured service members and Veterans from 18 nations. Below are some key messages and suggested social media posts and imagery to help you encourage Canadians to support Team Canada at the Invictus Games.
The Invictus Games shines an international light on the unconquerable spirit of wounded, ill and injured servicemen, servicewomen and Veterans. The word "Invictus" is Latin for "unconquered" which speaks to the spirit and resilience of ill and injured service members and Veterans who participate in the games.
Established by His Royal Highness Duke of Sussex in 2014, the Invictus Games are the only international adaptive sporting event for ill, wounded and injured active duty and Veteran service members.
Every Veteran's journey to life after service is unique. The Invictus athletes and their families offer incredible insights and personal experiences into the transition journey to post-military life. Sharing their stories can help other Veterans who may be struggling with their own journey.
Supporting Invictus competitors is a unique opportunity to recognize their sacrifices to our country.
Visit the 2018 Invictus Games website: https://invictusgamesfoundation.org/games/sydney-2018/