Forum for Young Canadians – The Forum Experience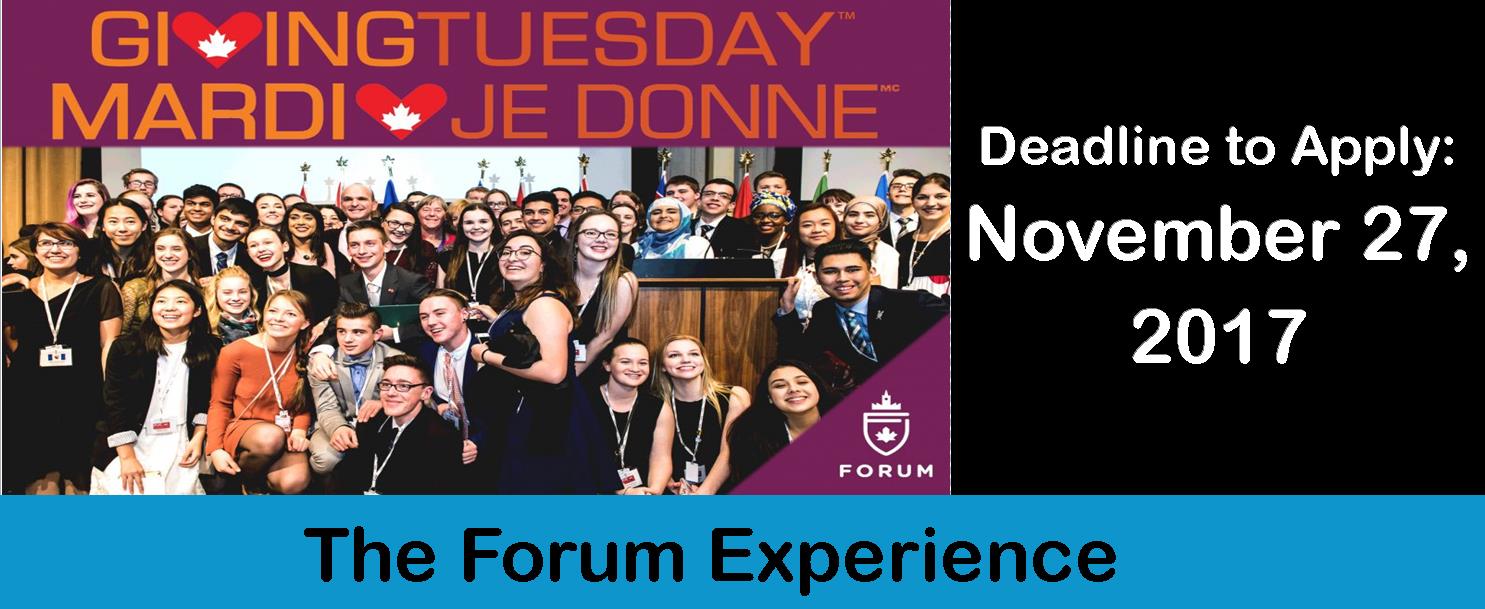 The Foundation for the Study of Processes of Government in Canada is a registered non-profit organization founded in 1975. It has two goals: To engage young Canadians about the role and function of the three levels of democratic government in Canada and to promote Canadian citizenship
The Foundation has operated several programs to educate politically engaged young people.
The Forum Experience is a program open to Canadian high school students looking for a behind the scenes look at the world of federal politics on Parliament Hill. Participants will enjoy:
– Visiting the Senate and House of Commons
– Meeting Members of Parliament and Senators
– Visiting Rideau Hall
The program also coordinates an election simulation, cabinet simulation, world trade simulation and a provincial-federal conference simulation.
The dates for the program are:
– Sunday, January 28 to Friday, February 2, 2018
– Sunday, February 25 to Friday, March 2, 2018
– Sunday, March 18 to Friday, March 23, 2018
The deadline to apply is November 27, 2017
For more information regarding cost, applications, and more, visit:
http://forum.ca/the-program/for-students/?lang=en